Stretching Canvas
Mar 29, 2019
Check out this time lapse of Randy Hufford with Limited Editions Maui doing a canvas stretch on a Giclee (High End Inkjet Canvas).
Here at Limited Editions Maui, we print and stretch giclée, fine art canvas, inkjet canvas and linen. There are two basic methods of stretching that we use. We use a stretching technique called corner stretching. It provides the most professional finished stretched canvases available.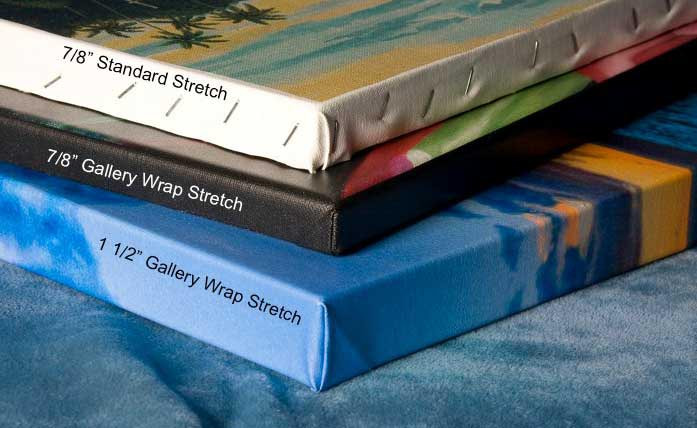 The first is a standard stretch in which we staple the canvas to the edge of the stretcher bar. This method is used when you want to put the image in a frame as the frame will hide the staples. There are two standard sizes of stretcher bars that we use for this method – 5/8" and ¾".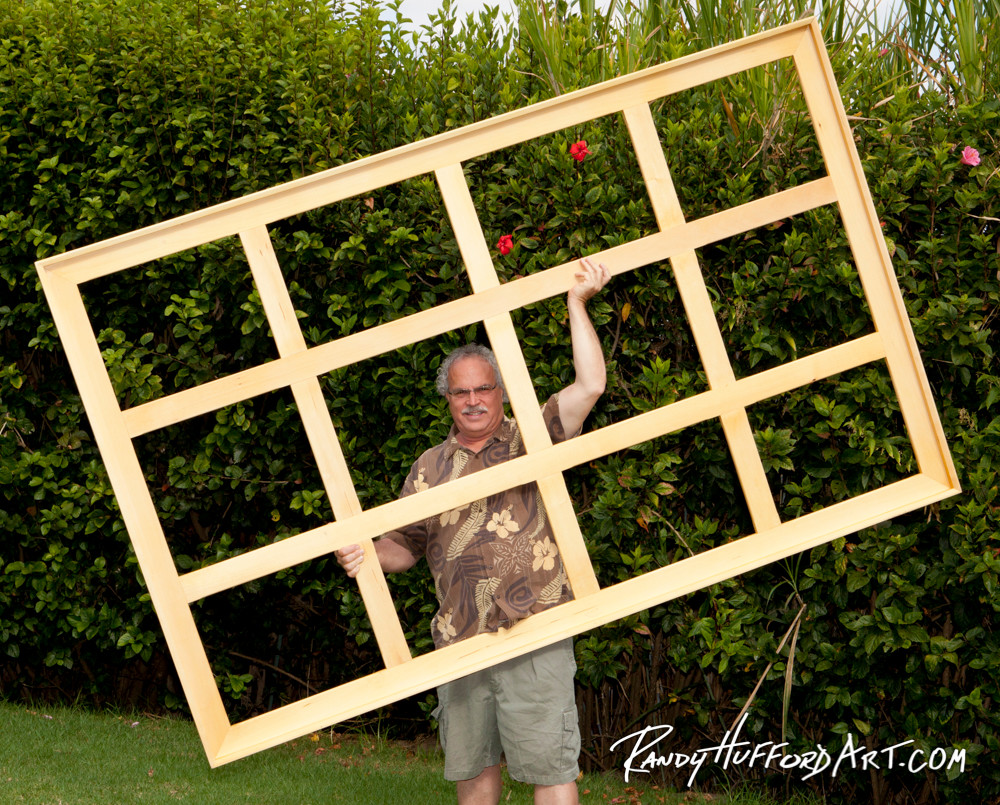 The second is called a gallery wrap. In printing a gallery wrap, we print past the image area so the color will wrap all the way around the bar. The staples are then used on the back of the bar. This creates a clean, finished, ready to hang look. The three sizes of bars offered for this method are 1", 1 ½", and 2". And Yes we can make them BIG!!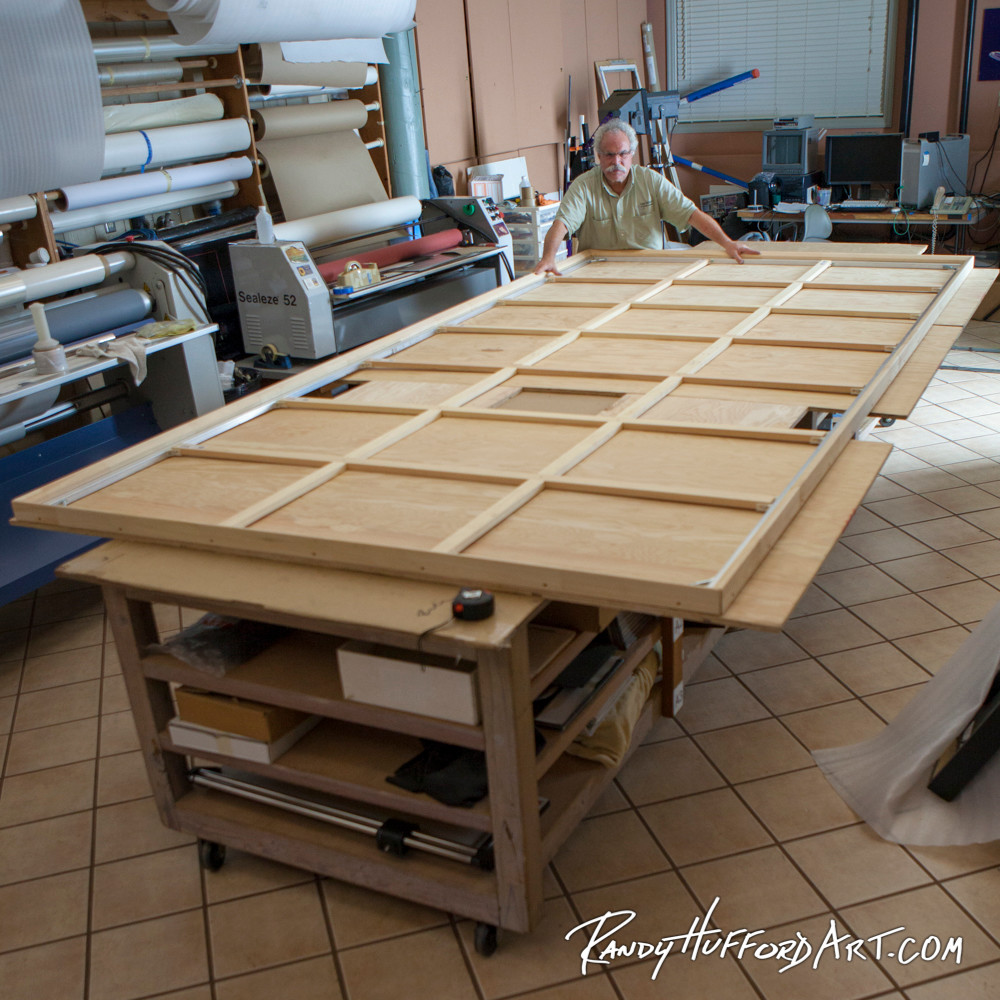 We use the finest products for stretching in order to increase the life expectancy of your stretched print. The stretcher bars are specially designed with finger splicing to eliminate bowing. We use only stainless steel staples as regular galvanized staples have a tendency to rust. You can also request that we seal the bars with coating which stops the acid in the wood from migrating to the canvas.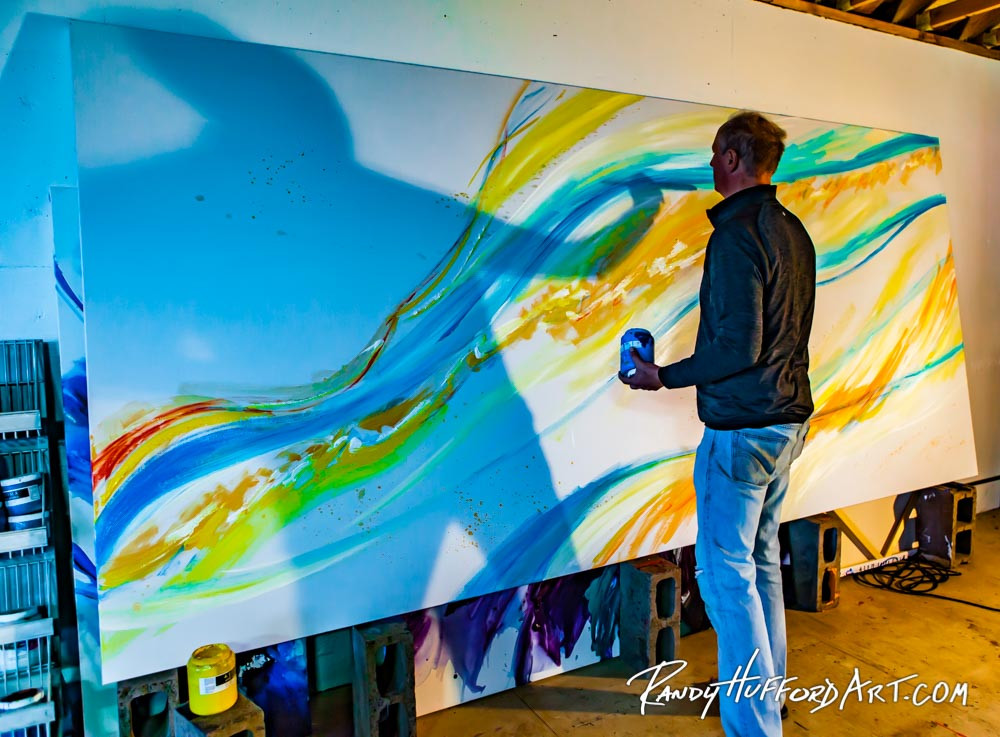 Artist Spar Street Painting a canvas that we built bars and stretched for him.