Classic Seven Pools Maui 1975
Oct 22, 2016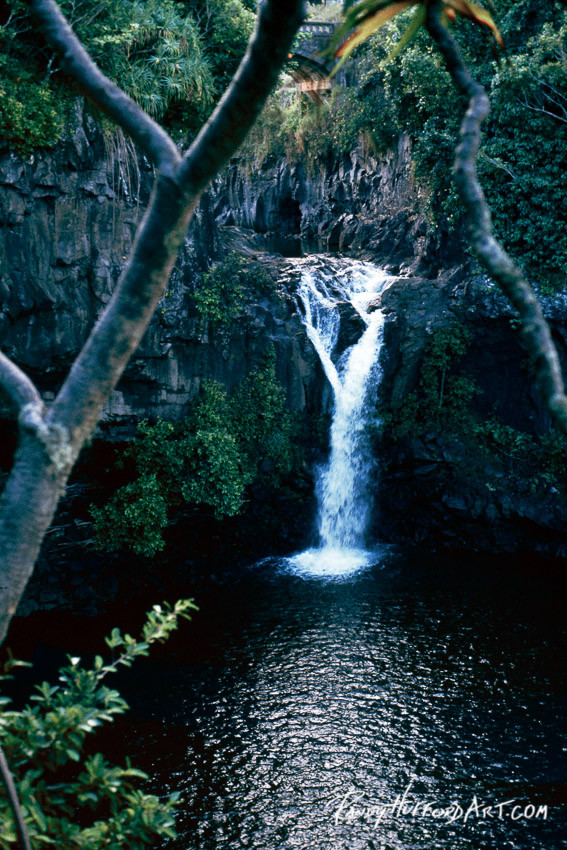 "Classic Seven Pools Maui 1975"
Flowing under the bridge of life is our hope and healing. There is always hope and opportunity under the busyness of our life. This image is one of my first waterfall photos taken when Becky and I lived in our camper van. We considered ourselves full time travel photographers; others considered us hippies and today we would be considered homeless. This place has special meaning to us as we drove to this remote location almost every weekend during our first year of marriage.
This image also represents that everything we do in life will eventually come to a meeting point.
This classic image was shot in 1975 of Seven Sacred Pools in Hana, Kipahulu District of Haleakalā National Park.

Would you like to purchase some Maui art for your home or office?

From The Series "WATERFALLS"
Aloha
Randy Hufford Art
808-878-4154